Home
2023 Annual Meeting in Las Vegas, NV !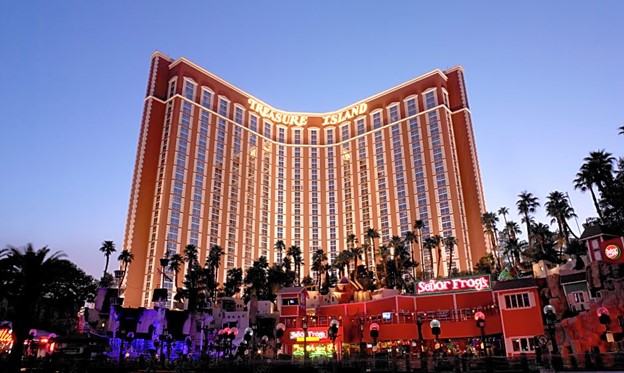 Treasure Island "TI" a Radisson Hotel offers a contemporary style with a high-energy atmosphere featuring AAA Four Diamond award-winning service. Deluxe rooms feature ultra-comfortable Elite Sensational™ pillow-top beds, floor-to-ceiling windows, marble bathrooms, flat-screen TV, in-room safe, and high-speed internet access. Indulge in the pleasures of the spa and salon, and relax with a cocktail by the heated outdoor pool or private cabana. Enjoy a selection of nine restaurants from casual to gourmet as well as the dynamic nightlife found in five unique bars and lounges. The multi-award-winning Cirque du Soleil® performs Mystère™ featuring an international cast of dancers, singers, musicians, and champion-caliber acrobats. Connected by tram to The Mirage and pedestrian bridge to the Fashion Show Mall, TI offers one of the best values in the heart of the Strip.
The 2023 Annual meeting will be May 7, 8 and 9.
Please make your reservations at the Treasure Island in Las Vegas by clicking on the link:
https://book.passkey.com/go/RUBROLL
Attendees can also call Room Reservation at 888-503-8999 and must ask for booking code RUBROLL in order to get the group rates.
The last day to make a reservation is on April 10th.
Please call Robbi Miller at 417-337-0210 or email contact@rubberrollergroup.com if you have questions.
Group Profile
The Rubber Roller Group is a non-profit international organization established in 1986. It has about 300 members in all parts of the industrialized world involved with elastomeric covered rolls. The Rubber Roller Group is an organization with a Board of Directors having positions lasting two years. There is an annual technical meeting designed for everyone from engineering and management to machine operators and other production personnel. Each person attending must be a member.
Our Mission
The mission of the Rubber Roller Group is to provide technical information and exchange ideas with other roll manufacturers around the world. Members of the Rubber Roller Group realize that faster progress toward individual goals can be accomplished by acting as a team and sharing knowledge while keeping the marketing details distinct and separate from the cooperative aspects of the association.
Contact Information
Please contact Robbi Miller, Executive Secretary for the Rubber Roller Group for more information.
Telephone: 417-337-0210
Postal Address:
1638 Greystone Place
Springdale, AR 72762
E-mail: contact@rubberrollergroup.com